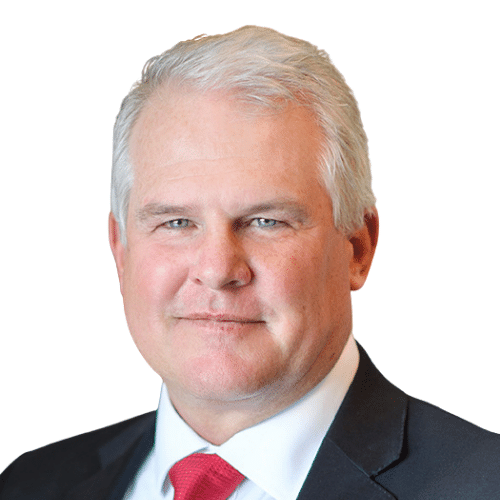 Scot Sherick
Program Reporting and Analytics, Senior Vice President
Scot brings more than 25 years of experience in owners representation, program leadership, project management, operations, and process improvement to his role at Plexos. He has an established track record of delivering both efficiency and productivity, with a particular expertise in combining skills and deliverables from disparate verticals into a cohesive program strategy and execution.

Among other relevant experience, Scot recently leveraged his experience in manufacturing to design and deploy a comprehensive material management system used to track medical materials at the New Orleans' Morial Convention Center temporary Coronavirus hospital. This system tracks all equipment, consumables, reports on consumption levels, provides alerts for reorders, and allows for real time ordering and fulfilment from the treatment floor to the stock room.

For the U.S. Virgin Islands, Scot leveraged his degree in architecture from the University of Colorado at Boulder, his background in construction, and his operations capabilities to assist with hurricanes Irma and Maria recovery efforts. Scot designed, implemented and manages a proprietary supply chain and inventory management system for the Emergency Home Repairs program. Scot's system tracks material from the time it's ordered to the time it's consumed for six subcontractors. He also oversees the inventory specialists, generates reports to help the program track material, and develops mathematical simulation modeling to forecast future inventory levels.

In addition, Scot designed, implemented, and managed a field reporting and communications tool for the Build It Back program - New York City's Hurricane Sandy recovery initiative. The tool allows 150 users to communicate real-time field conditions for 1,500 construction projects. He also designed and ran a quality assurance and quality control program in compliance with federal regulations.

Earlier in his career, Scot served as director of business processes and reporting for the Deepwater Horizon Economic & Property Damages Settlement. He defined, measured, analyzed, implemented and controlled processes throughout the $400 million, 1,300-person organization. He served as the operational lead on both the policy and change management boards. Scot designed and implemented complex operational responses to policy decisions on behalf of the administration.
Education
University of Colorado, Boulder
B.S. Architecture
Expertise
Large Program Management
Architectural Design
Process Optimization
Program Logistics
Inventory and Supply Management
Reporting and Metrics