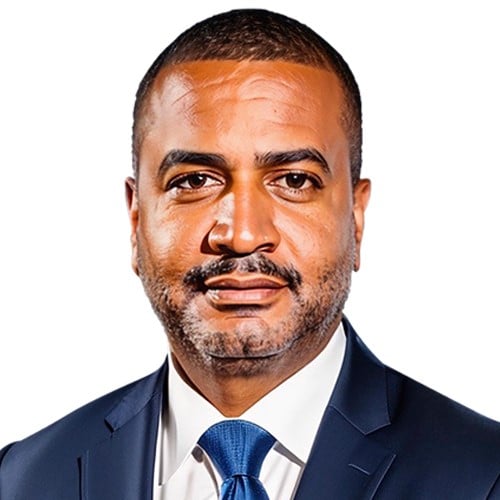 Jose M. Gomez, MBA-PM, PMP

Program Manager, CEWRI, CDBG-MIT Puerto Rico
As the program manager of CEWRI-HH, Jose Gomez plays a pivotal role in orchestrating efficiency enhancements and process optimizations throughout all program phases. Leveraging an extensive track record, he brings to bear his wealth of experience overseeing various multibillion-dollar disaster recovery, housing, infrastructure, economic development, and construction initiatives for both government and private-sector clientele. Notable among his recent achievements are his leadership in the $1.3 billion Puerto Rico City Revitalization program, the $4.9 billion CDBG-DR New York Rising Housing programs, $3.3 billion Puerto Rico Home Repair, Reconstruction, or Relocation (R3) and the $1.3 billion FEMA STEP Program in Puerto Rico.
Within the scope of CEWRI-HH, Jose adeptly manages a cohort of 72 renewable energy installation companies assigned to the program. His stewardship is marked by a commitment to fostering open communication, rooted in exchanging vital information and leveraging his deep expertise in navigating federal funding mechanisms for the program's overall benefit.
As outreach manager on the Puerto Rico Department of Housing's $1.3 Billion CDBG-DR City Revitalization Program, Jose worked closely with the senior executive team, elected officials, government figures, and stakeholders in strategizing communication efforts, public affairs engagement, and program operations for the implementation of over $400 Million in construction efforts to revitalize downtown areas and essential corridors in over 21 municipalities.
Prior to Plexos Group, Jose gained significant disaster recovery experience, including on the $1.5 Billion Puerto Rico Tu Hogar Renace (Your Home Reborn) where he was responsible for project management of disaster recovery programs and operations. He played an essential role by providing decision support for the Program stakeholders involved in the Program, organization, and enterprise.
As the Director of Operations at the New York State Governor's Office of Storm Recovery (GOSR) following Hurricane Sandy, Jose assumed a pivotal role in the $1.3 billion buyout and acquisition program. His responsibilities encompassed the orchestration and administration of this significant financial transaction. In addition to this, he expertly managed teams specializing in Facilities and Information Technology (IT), exercising stringent governance and oversight over the organization's key priorities and policies. Ensuring strict compliance was a paramount aspect of his role, achieved through diligent monitoring and comprehensive training initiatives. Furthermore, he spearheaded a multitude of IT projects designed to revamp and modernize GOSR's infrastructure, solidifying the office's resilience and operational effectiveness.
Education
Capella University
M.B.A., Project Management
Capella University
B.S., Business Administration, Management and Operations
Expertise
Renewable Energy
Budget Proposals
Project Implementation
Project Controls
Compliance
CDBG-DR & CDBG-MIT
Outreach
Stakeholder Engagement
Forecasting
Cross-functional Team Leadership
Business Process Improvement