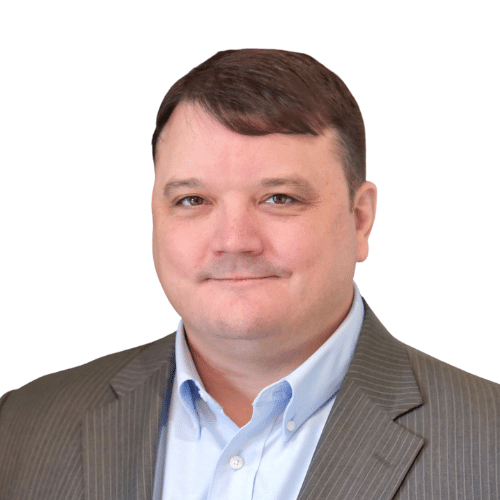 Jason Jordan, PMP
Controller
Drawing on his 14 years of extensive experience in the financial management of large-scale, multi-disciplined projects and his solid background in business and finance, Jason Jordan optimizes stakeholder decision making processes. Known for his ability to improve forecasting accuracy and achieve success in rectifying distressed projects, he focuses on data analytics to help identify business process improvements that challenge the status quo in class action settlements, federal and state grant programs, and large-scale design and construction projects.

Jason has managed annual operating budgets up to $500 million with more than $15 billion in program expenses. He capitalizes on his vast experience with disaster recovery projects to establish financial controls that provide valuable direct and indirect returns. As the key client financial contact for the $230 Million U.S. Virgin Islands FEMA STEP Program, he performs several critical leadership functions, including labor cost validation, financial reporting, procurement, and audit and reconciliation.

Before he joined Plexos, Jason served as Director of Finance for the $12 billion Deepwater Horizon Economic and Property Damage Settlement. He built and managed a $400 million+ administrative budget covering 3,000 employees, 70 vendors, and 370,000 claims. By creating a forecasting culture with stricter guidelines and scenario analysis capabilities, he improved financial projection accuracy to within a 5% variance.

Earlier In his career, Jason managed a Fortune 500 company's financial activities for over 2,000 engineering, program management, disaster and mega projects. During that time, he matured several distressed projects into low-risk opportunities and converted a multi-million-dollar loss project into a profitable position.
Education
Louisiana State University
MBA, Finance
Louisiana Technical University
B.S. Industrial Engineering
Certifications
Project Management Professional
Expertise
FEMA-PA Programs
Community Development Block Grant
Disaster Recovery (CDBG-DR) Programs
Planning/ Scheduling
Budgeting/ Forecasting
Financial Controls/ Validation
Cost Accounting/ Auditing
Financial Reporting/ Monitoring
Financial Modeling/ Data Analytics
Process Improvement
Change Management
Risk Management
Stakeholder Management
Conflict Resolution/ Problem Solving