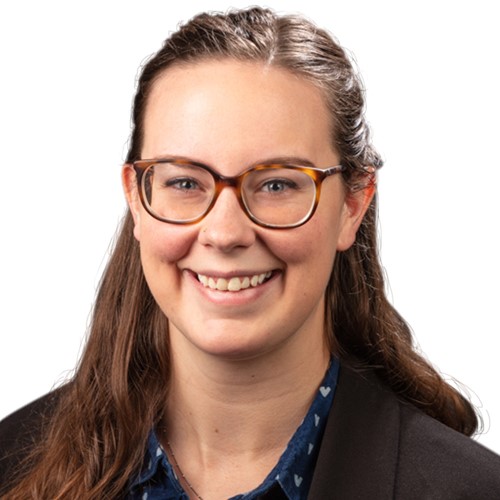 Ashley Saulcy
New Mexico Disaster Recovery - FEMA
Ashley Saulcy oversees Plexos' emergency response, recovery, and disaster case management services for the New Mexico Department of Homeland Security and Emergency Management (DHSEM) following devastating wildfires. An experienced systems thinker specializing in project management and disaster recovery programs, she coordinates lines of effort for recovery engaging 75+ federal, state, and local partners engaged in New Mexico's recovery efforts. She leads and manages Plexos' team performance, delivery, and reporting.
With experience spanning private sector, non-profit, government, and international development organizations, Ashley helps under-resourced workplaces complete complicated tasks quickly and efficiently. Ashley draws on her experience conducting stakeholder engagement and policy development in public, non-profit and private organizations to help communities navigate unique post-disaster environments. She coordinates diverse funding sources to accomplish transformative housing, infrastructure, and resilience programs.
Immediately after the New Mexico wildfires and subsequent monsoon in 2022, Ashley and her team supported operations for the direct housing mission under the FEMA Individual Assistance (IA) program by coordinating logistics with state and local agencies, as well as identifying alternate funding sources that would cover repair costs not covered by FEMA. She also elicited approval from the U.S. Department of Agriculture (USDA) to leverage Rural Development and Grant funds to address utility damage ineligible under FEMA IA. By leading teams focused on accurate and complete cost-estimating practices, she's helped the state increase its FEMA Public Assistance (PA) funding opportunities from $13 Million to approximately $140 Million for existing projects.
Prior to her role at Plexos, Ashley was a policy lead for the state of Nebraska CDBG-DR Grant Management program supervising the development of programs and associated policies for a first-time grantee of CDBG-DR funds, including $108M in funds for infrastructure, housing, and planning. She also served as a project manager for Lee County, Florida's cost recovery plan in which she assessed the county's financial systems to improve and systematize cost recovery planning. Earlier, she worked as deputy project manager for the Texas General Land Office Disaster Recovery Alternative Housing Study.
Education
Syracuse University,
Maxwell School of
Citizenship and Public
Affairs
M.A., Post-Conflict Reconstruction
University of Wyoming
B.A., International Studies
Expertise
Large Program Management
State Energy Programs – Conservation Block Grants
Community Development Block Grant-Disaster Recovery (CDBG-DR) Programs
FEMA Public Assistance Grant Programs (FEMA PA)
Hazard Mitigation Grant Programs (FEMA HMGP)
U.S. Department of Agriculture (USDA)