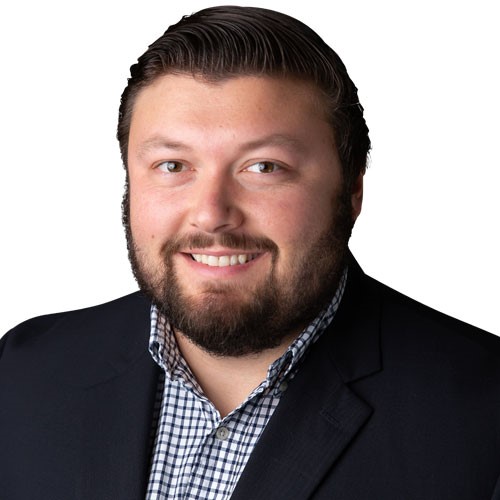 Andre LeBlanc
Senior Vice President
Andre LeBlanc is a seasoned program manager with more than 13 years of experience helping local, state, and federal agencies execute complex projects exceeding $2 Billion. His tailored, client-specific solutions support successful disaster recovery, mitigation, housing, and infrastructure programs that help communities achieve long-term resilience.
Andre spearheads innovative and efficient solutions for the company's program management responsibilities across the U.S. and its territories. Known for his creative solutions, he seeks to understand the unique economic, geographic, and cultural aspects of each community and match those needs with tailored resources and local staffing.
Communities across the country rely on Andre's advice when identifying and analyzing federal funding options for transformative projects that revitalize infrastructure and stimulate economic growth. He brings together experienced teams to minimize risk while navigating the financial and compliance requirements of the U.S. Treasury, the Bipartisan Infrastructure Law, HUD-Community Development Block Grants (CDBG), FEMA Public Assistance, and other sources.
After hurricanes Irma and Maria, Andre served as program manager of the $1.7 Billion FEMA Sheltering and Temporary Essential Power (STEP) program. In that role, he helped the Puerto Rico Department of Housing develop its strategic plan and then oversaw a team of 1,500 people performing a wide range of program tasks.
More recently, Andre spearheaded the reconstruction and rehabilitation aspects of the HUD CDBG-DR funded Restore Louisiana Program. He also worked with the Louisiana Department of Natural Resources to use federal funding on a project to remediate abandoned oil and gas wells across the state of Louisiana.
Education
Louisiana State University
Business Administration, Construction Management
Expertise
Civil Infrastructure
Disaster Recovery
Construction Management
Historical Preservation
Strategic Planning
Project management
Program Management
Project Planning
Bid Management
Quality Control
Quality Assurance