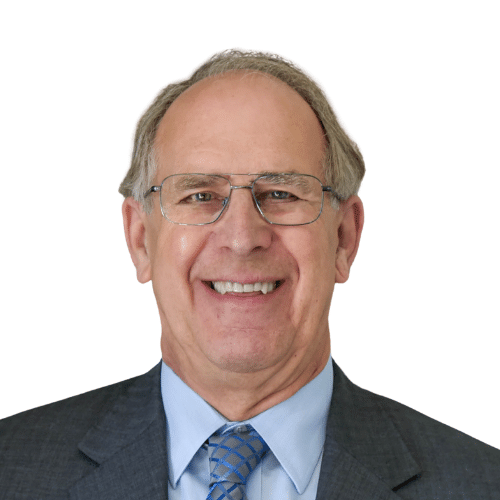 George Duffee-Braun
Grant Management Director
Local, state and federal governments rely on George Duffee-Braun's financial acumen and in-depth knowledge of Community Development Block Grant Disaster Recovery (CDBG-DR) and Mitigation (CDBG-MIT) program requirements to ensure billions in grant funds reach their intended targets quickly and in accordance with terms of award and applicable regulations. In addition to his 15 years of CDBG experience, George draws on decades of C-suite experience at global corporations to effectively oversee many non-financial project components – from operations, IT development and data storage, to construction and engineering.

While serving as Plexos' finance manager on programs such as the North Carolina Office of Recovery and Resiliency RebuildNC Program, George's forecasts, calculations and verifications ensure maximized funding to restore hundreds of homes affected by catastrophic hurricane damage. He also leads financial application and administration efforts for major state-level disaster mitigation programs to minimize the impact of future storms.

After hurricanes Katrina and Rita devastated the city of New Orleans and surrounding areas, a global consulting services firm tapped George to serve as Director of Finance and Administration responsible for the disbursement of federal CDBG-DR housing funds for the Louisiana Road Home Project. Over the life of the program, George verified ownership of 120,000 homes and directed the award calculation, distribution and reconciliation of more than $9 billion in grant funds, while also storing and tracking over 3 million records. These tasks were accomplished without HUD concerns or findings and in compliance with federal, state and program policies and procedures including Stafford Act, Davis-Bacon, and applicable current financial and audit regulations such as 2 CFR 200. Along with his role in Katrina recovery, George worked with the State of New Jersey on Hurricane Sandy disaster recovery funding.

George is an avid volunteer who has dedicated his time to numerous community and relief organizations including the United Methodist Committee on Relief, the Seashore Mission homeless center, the Humane Society of South Mississippi, and as a Habitat for Humanity district construction manager.
Education
New College of Florida
B.A.
Expertise
Program Management
Federally Funded Programs
Community Development Block Grant
Disaster Recovery (CDBG-DR) and
Mitigation (CDBG-MIT) Programs
Regulatory Compliance
Neighborhood Redevelopment
Community and Hazard Mitigation
Planning
Federal and State Auditing